Blog
10-26-2021
Progress Update Fall 2021: Our Final Lot Release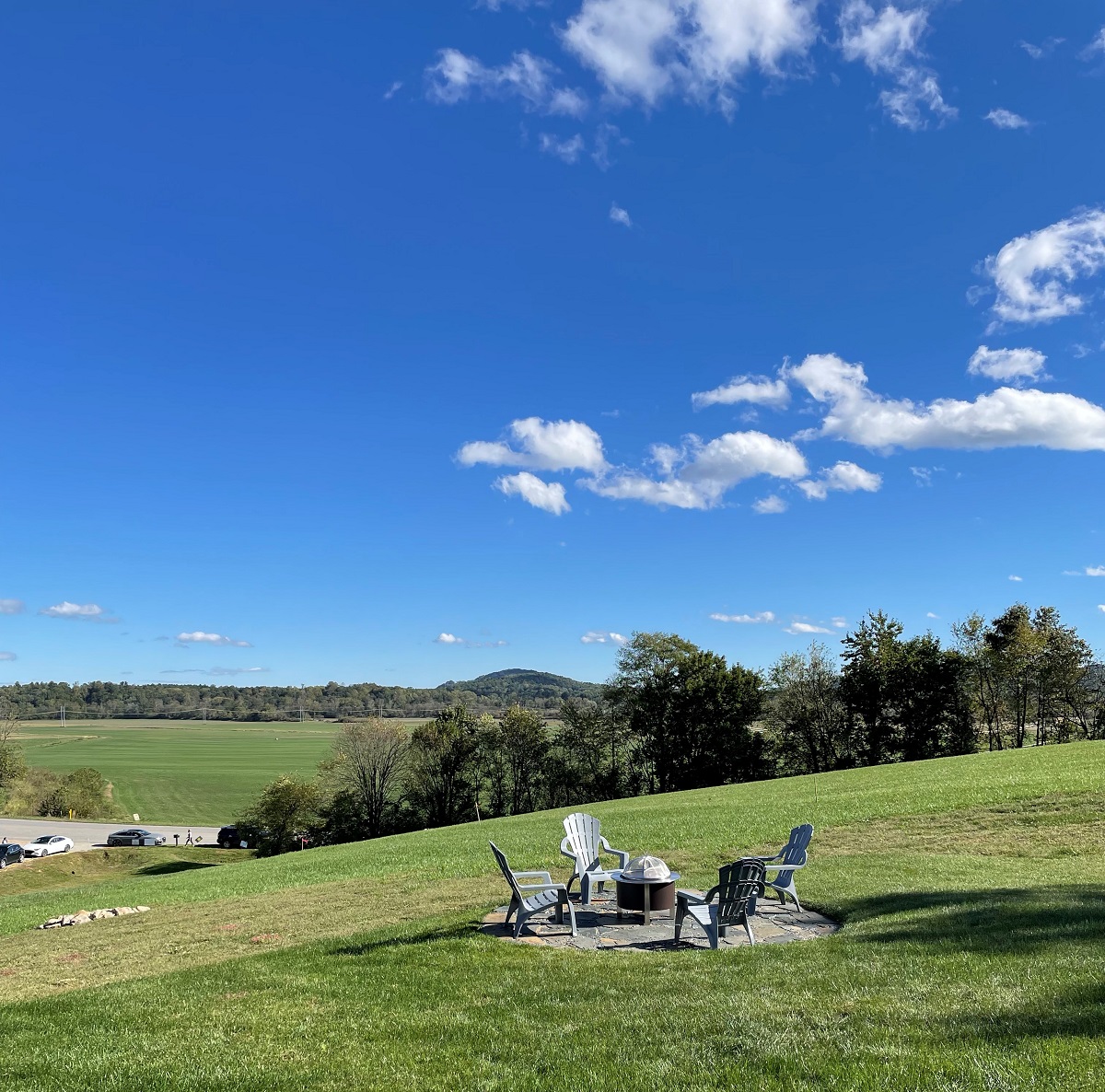 Progress Update Fall 2021: The Farm at Mills River Final Lot Release
As we write this latest blog, we can see winter approaching. The temperatures have begun to drop and the sky is crystal clear with a light breeze. People are getting out their light jackets and homeowners start turning on their gas logs. It's the perfect time for gathering by the outdoor firepit. This time of year is what smores were made for. The fall leaves are starting to turn into their vibrant shades of yellow and orange. Our mountains are filled with "leaf lookers" and the Blue Ridge Parkway peaks with motorcycles and drivers taking in the last bit of beauty before closing down for winter. So it is with The Farm at Mills River as we release the final homesites for sale.
We want to take this time to thank you for following along this wonderful journey! It always feels good to have a project come together and especially this one with its magnificent vistas and rolling hills. We couldn't have been more excited to release the final lots of The Farm at Mills River this month of October 2021. What started as a vision in June 2018 has truly become a beautiful reality.
It takes time to prepare a community and especially one with this vision. We officially started selling properties in early 2019, releasing each phase carefully as we made progress. In spite of COVID19 which paused progress, homesites have continued to sell. Asheville's beauty combined with all the lifestyle amenities of The Farm at Mills River have attracted many people to our area.. As of October 2021, we have sold 39 lots out of 73 and have just released the final phase with ATV Tours this month. If you haven't already, we encourage you to schedule a tour and pick your new dream home property before they're all gone!
We thank you and welcome each of our new neighbors. Check our latest progress here or download our latest site plan showing sold and available lots with pricing and details.