Blog
11-17-2021
Porches, Pooches and Pools: The Perfect Home Features for Mills River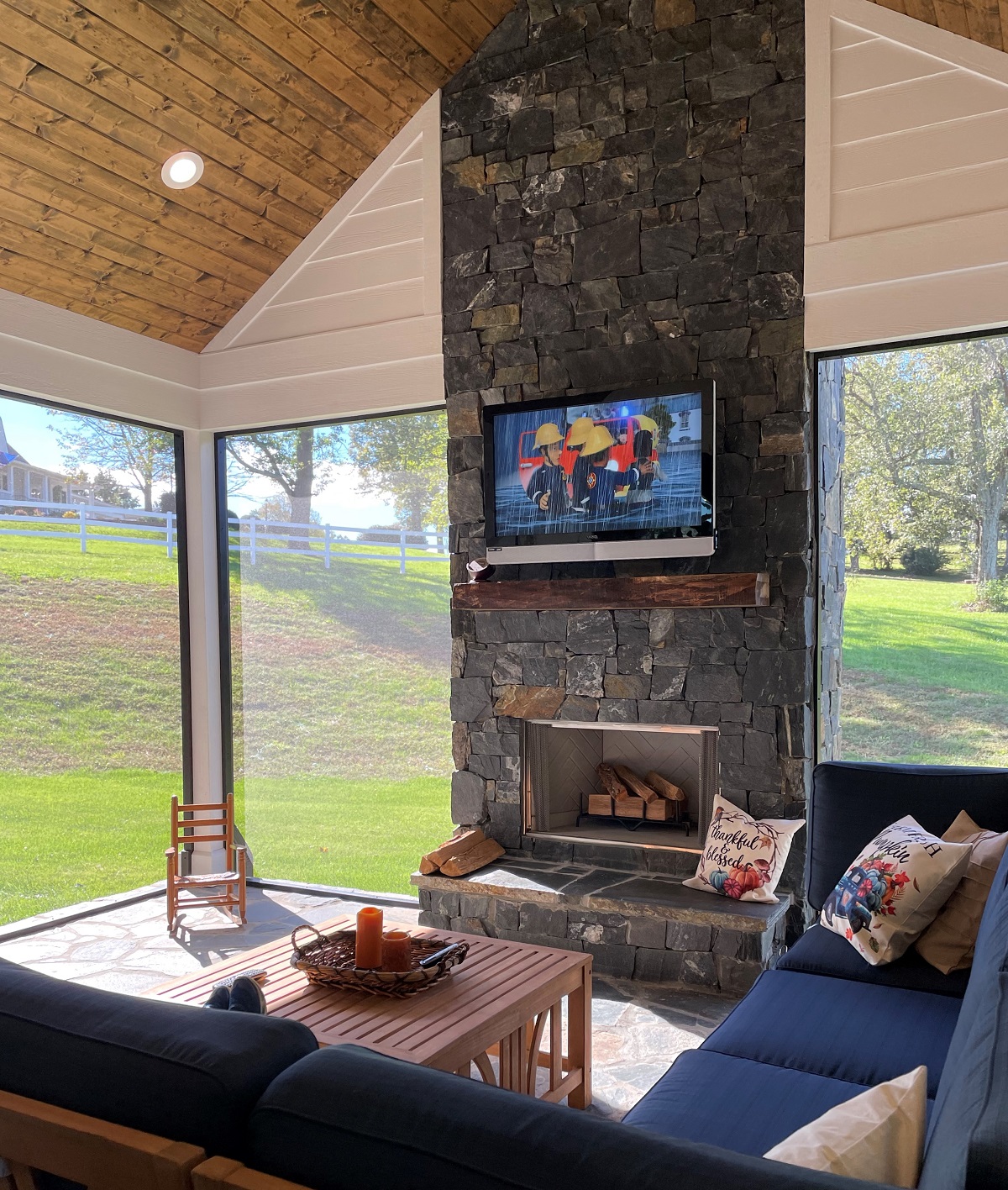 Porches, Pooches and Pools: The Perfect Home Features for Mills River
Are Porches, Decks and Pools Something to Add to My Home?
They say your home is your castle, but your castle isn't surrounded by a moat. Today's luxury home designs factor in a porch, a deck or even a pool as an extension of your living space. A screened-in porch opening onto a terrace with many levels or onto a landscaped pool adds value to your home. And it's usually the gathering place for family, friends … and your friendly pet. We saw all of these at the most recent tour of the new homes at the Farm at Mills River.
No matter what the season, this livable space serves not only a social function, but it can make you proud. Comfortable seating around a fire pit or outdoor fireplace delights all who sit together and chat, no matter what the temperature. Even your four-legged family member may curl up by the fire. Outdoor life at The Farm at Mills River starts right outside your door and extends into the surrounding countryside.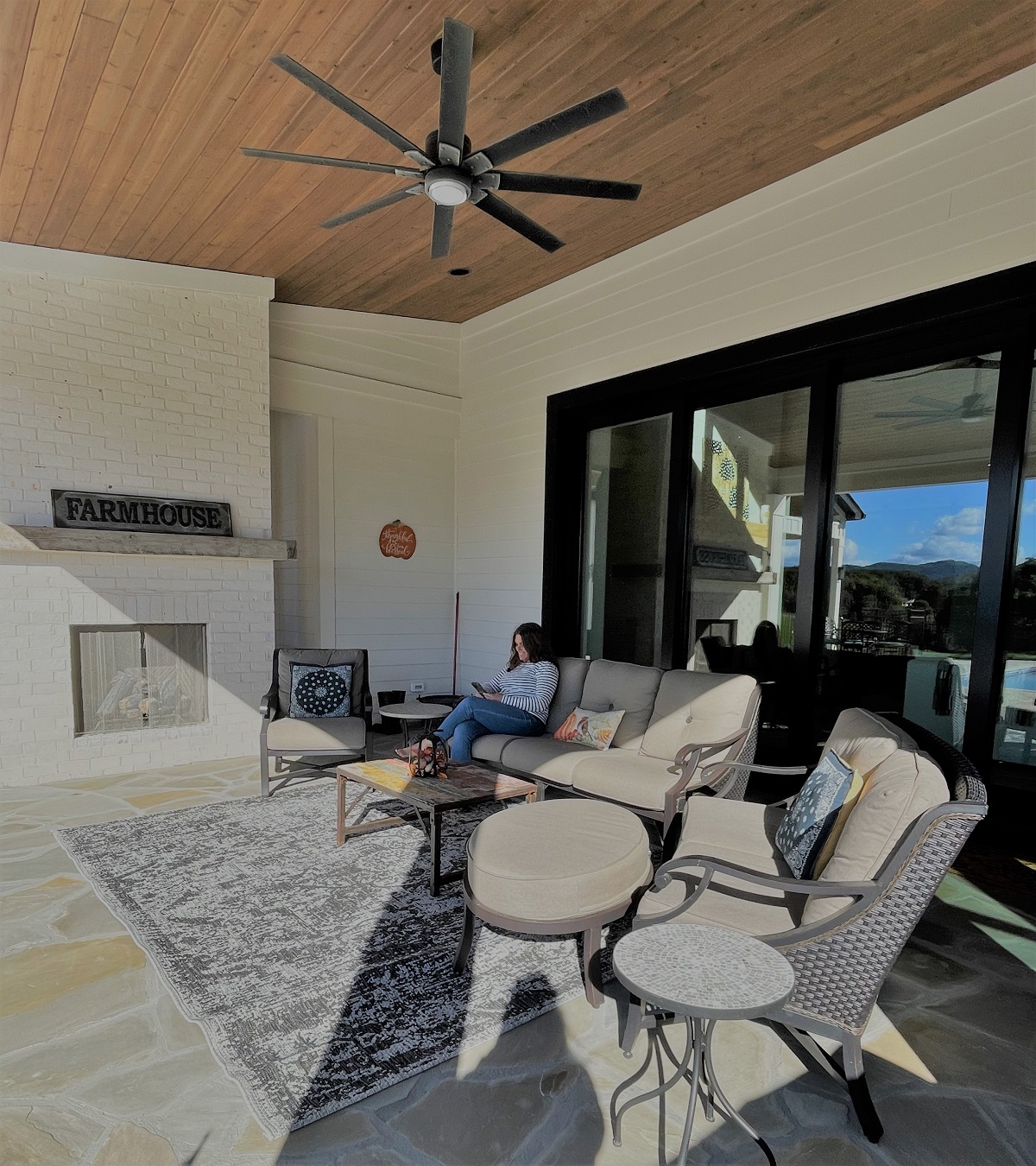 Are Pools, Dog Showers, Porches and Decks a Good Investment?
Realtors are grabbing properties like diamonds in a coal mine throughout Buncombe and Henderson Counties. When your home is built within the vast acreage at The Farm at Mills River, you may include either a porch, deck, patio, outdoor shower, hot tub or pool. These investments do increase the likelihood that your home becomes a desired property if you ever want to sell.
Dog showers are also trending.If your pets have an outdoor or mudroom shower, you can rinse away the debris from a romp in the woods or clean off muddy paws before they enter the house.
Before deciding on outdoor amenities, some things to consider include:
The landscaping maintenance, pool maintenance and the changing seasons — will you use the outside area in the winter months?
What type of material to use for your porch, for both appeal and durability
Outdoor power and maintenance for building and lighting the area
Outdoor furniture protection — do you go with outdoor fabric or covers?
Insurance implications of creating an outdoor living space for you, your family and your friends
The Farm at Mills River sits on some of the most exquisite properties in Western North Carolina. If your dream home vision includes an expansive porch or a well-designed pool-scape with a hot tub, you will add value to your property. Realtors agree that more families are taking "stay-cations." Ultimately, though, if you create an outdoor extension of your home and you enjoy it, your investment has already paid off!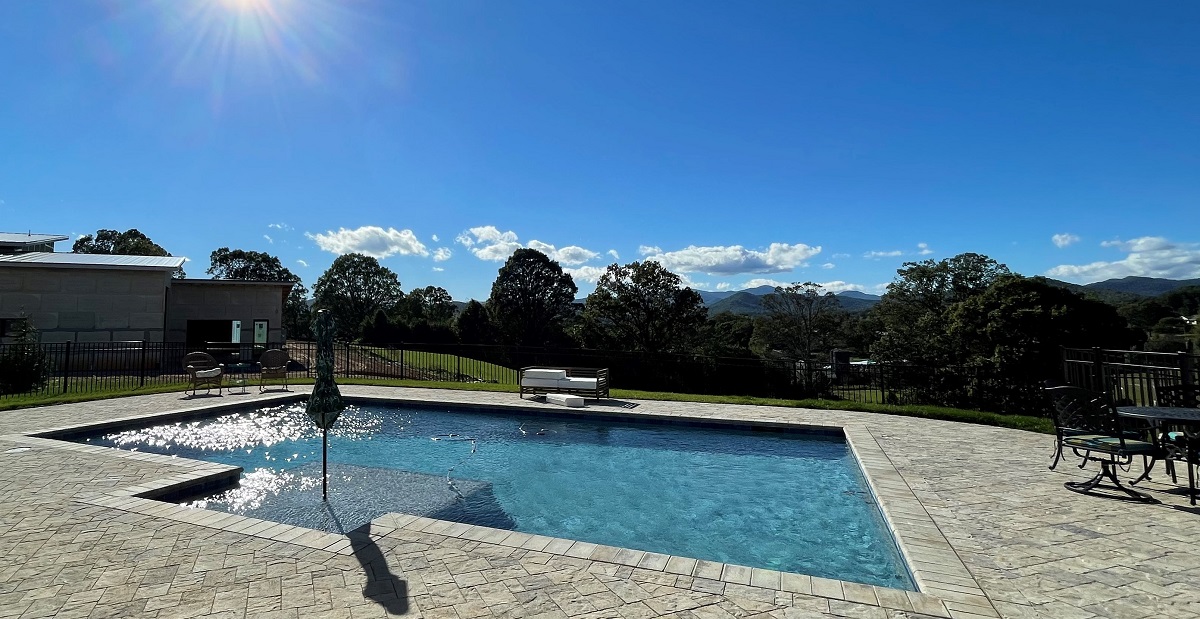 What Are Other Considerations When Building My Home?
When you think of your ideal home, you have many factors to consider and many choices to make. Choose the design carefully. Review the room placement and size. Make sure you like the colors, flooring and appliances. But don't forget to include porches, pooch showers and pools.
Western North Carolina has a temperate climate, but it's sometimes unpredictable. Plan accordingly. The Farm at Mills River offers a variety of plots that provide privacy for you and your family, so you can enjoy your outdoor living spaces in comfort. Visit the land in Mills River and pick out the lot that speaks to you. Contact the team for a tour.