Blog
12-16-2020
Mills River Community Profile - Love where you live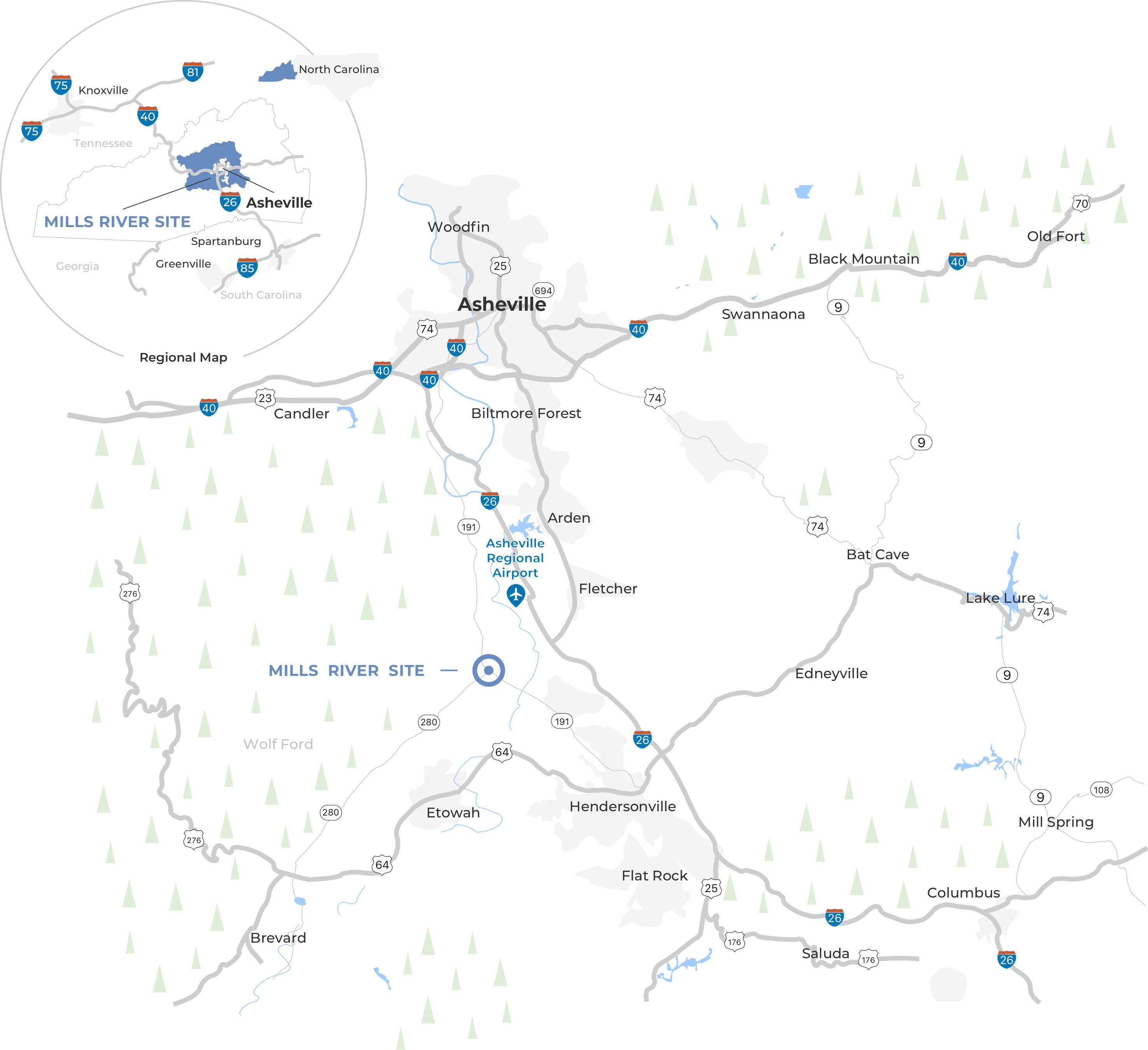 Mills River Community Profile - Love where you live
Choosing your home location involves many factors. Your community is one of the biggest factors so we've done an overview of the Mills River Community to show you why you will love where you live.
The Farm at Mills River is located in Mills River, NC which is a 22 square mile community with a little over 7,400 residents and a history founded in agriculture. The Town of Mills River was incorporated in 2003. The picturesque town is located between Asheville and Hendersonville providing residents with easy access to two different styles of towns, shopping, dining and activities.
Overview
The overall experience for living in Mills River tends to be quiet yet supportive through churches, community centers and schools. It's a wonderful area to connect with other families and friends and is a great place to explore the multitude of outdoor activities.
Population
Size: 7,359 (as of 2010) The Mills River community is largely made up of educated, working-class folks. You'll find a healthy mixture of professionals, business owners and single-family homeowners.
Special Features and Characteristics
If we had to sum up Mills River in one sentence, we would say, Mills River is the best kept secret for family community lifestyle living.
It's location between Asheville and Hendersonvile, two very unique towns, offers residents everything you need - airport, shopping, dining, arts and highly rated schools.
There is so much to love and celebrate when you live in Mills River, NC. Perfect for families, this area has been developed with children and young adults in mind. There is easy access to parks, shopping, and outdoor adventure!
Great Parks and Community Centers - Large play areas for children, dog parks, clean rivers for swimming and tubing
Close to adorable downtown Hendersonville - great shopping and dining, great restaurants, breweries and coffee shops
Vineyards, wineries and family orchards - Fun family-friendly activities year-round
Outdoorsy lifestyle, close in proximity to outdoor adventure areas such as Brevard, NC
Local farmers markets
Great public schools
Close to the Asheville Airport and easy 30 minute drive to Greenville, South Carolina
WNC Agricultural Center Ag Center offers year round events
The Riveter - A wellness arena and gigantic outdoor health-focused - biking and climbing center
Family Life
Mills River is attractive to people raising families for several reasons: A large community of similarly sized families to connect with at parks, churches and community centers; great public schools with an environment conducive to academic values and a large number of active opportunities for children such as clubs, sports and outdoor activities
School District
The Farm at Mills River is located within the Henderson County Public School System. The full list of public schools is located here. There are also several private schools within close proximity to Mills River.
Outdoor Life
Mills River drops you right in the center of many outdoor amenities. Due to the nature of its location nestled between Asheville and Brevard, NC - Mills River puts you and your family on the frontlines of outdoor adventure.
Brevard, NC is considered the main hub for North Carolina mountain biking but you'll also discover tons of fly fishing, hiking, rafting and is known as the "Land of Waterfalls." Transylvania County is home to numerous waterfall features of all sizes and shapes.
You can easily access golfing, hiking, road cycling, mountain biking, horseback riding, tubing, and more from The Farm at Mills River.