Blog
2-7-2021
The Perfect Interior (and Exterior) Designer: Mother Nature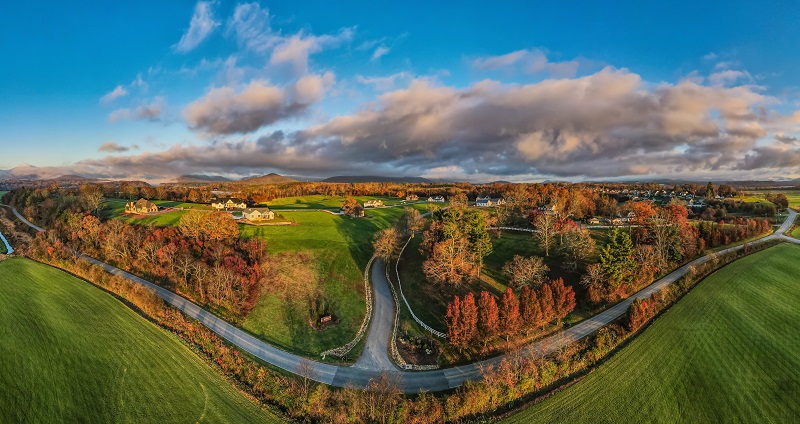 The Perfect Interior (and Exterior) Designer: Mother Nature
Winter, Spring, Summer and Fall provide the perfect palette for the Perfect Interior (and Exterior) Designer - Mother Nature. When you step outdoors at the Farm at Mills River, you are surrounded by her talents. From the landscape to the airscape, you will be continuously entranced by the blend of colors as they change throughout the year.
Our trees change from spring green to a blend of orange and reds in the fall to shades of beige and gray as they shed their bark and leaves and prepare themselves for winter hibernation. They break out in late March as the smallest of flowers start to peak out in yards.
Each season the sun transforms the light. As the sun makes its way across the hemisphere, the light changes from a warm yellow glow to shades of blue and grey as fall approaches. During winter months, the light takes on a bright white as it reflects on snow blanketed mountains.