Blog
4-28-2021
Our Home Journey at The Farm at Mills River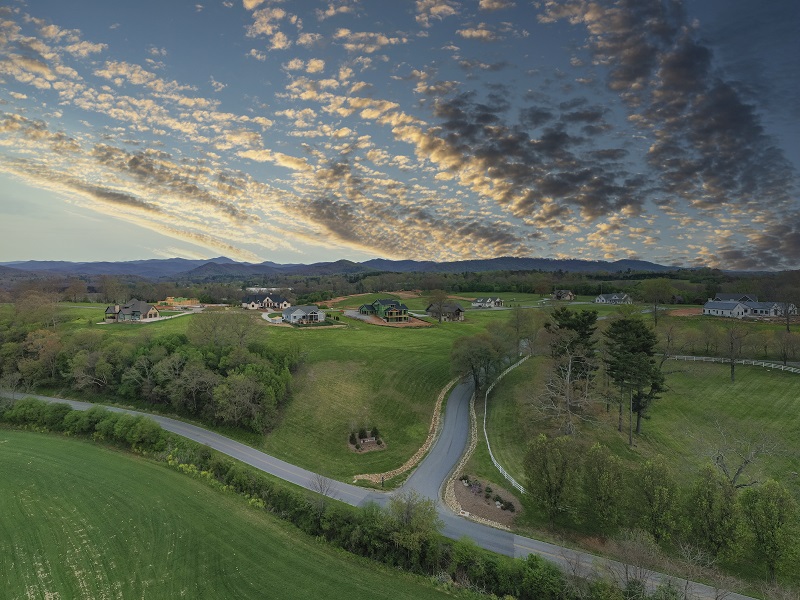 Our Home Journey at The Farm at Mills River
Have you been visiting Asheville over the last few years and have finally decided to make the move? Perhaps you are new to the area and visiting for the first time. Either way, the home journey process can be exhilarating and fun - exploring new areas are like that. Of course, visiting here is a different experience from choosing to live here. Here's a breakdown of our Home Journey Process and how we can help you in a process that can get complicated quickly.
Take a Tour
Of course, we truly feel it's worth the trip to put eyes on the prize and schedule a visit. We can pick you up at the airport or your hotel or you can meet us onsite. We will take you on a tour and discuss your questions and also arrange for meetings with builders. We will provide updated site plans, pricing and go over building processes (remember, you can buy now and build later).
Research
Of course, we encourage you to research our area. There is a lot of information and we are here to help you navigate your many options. Team Billy Taylor is also a part of the Beverly-Hanks company. This means that we can help provide information about other areas and provide the necessary comps to help you make an informed decision.
Selection
Once you select your homesite, then we can help you get to the know area - from schools and shopping and dining to important services. We help many buyers navigate the city and county guidelines, the construction process, and even relocating details.
Sometimes you've started the home journey process at a different stage:
Depending on your stage in the home building process you may start at a different point. Sometimes all there is left to do is find and buy your homesite. You've already selected your home builder and the house plan. Others may just want to pick their land before they envision their home with an architect. We have a list of preferred builders on the website that are familiar with The Farm at Mills River or if you have a builder you can't live without, they could go through review process and build your home. Your lot selection may vary if you prefer a one-level home on a crawl space or if you would prefer a main level living with a lower level finished, walk-out basement. Once the design development drawings are complete, your builder will provide an estimate outlining the cost to build your custom home.
The Purchase
When it comes to the purchase process, our agents wear many hats. We can assist you with the relocation process, too! Throughout the entire process your Team Billy Taylor Realtor can guide you and provide you with tips and information. We are here to make the process as enjoyable as you intended.