Blog
June 4, 2020
Asheville RV Road Tripping and Glamping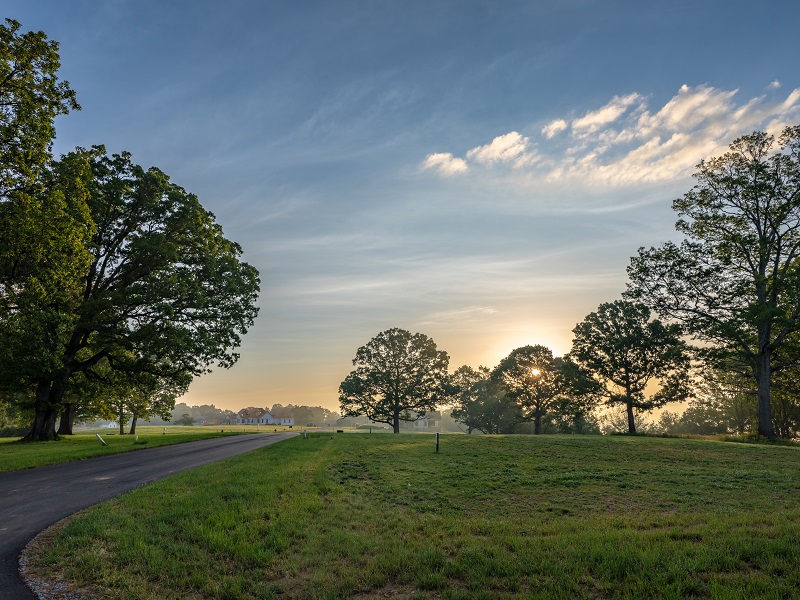 Don't just view the property, experience the Community in unique ways
It's summer and that means time for an excursion to the mountains where you can explore and have fun in cooler temperatures with plenty of outdoor activities (and while you're here, why not explore the site of your future home?).
RV Roadtripping
The Farm at Mills River is located just beyond the hustle and bustle of south Asheville in the Mills River Community, the perfect small town setting for you to find excellent southern "home cooking" and antique shops to lose yourself in. It also boasts the largest trail complex of the Pisgah Ranger District. It's a perfect combination of small town hospitality and wild beauty which attracts many visitors. Speaking of visiting, our area is a popular RV route for folks bringing their own accommodations on their summer trips. We have many local RV campgrounds such as the North Mills River Recreation Area Campground, (a short 12 minute drive to The Farm at Mills River) where you can hike, camp, fish or bike and stay in your pick of trailer sites or full hook up sites. The Farm at Mills River has wide, paved roads so you can easily bring your rv directly to the development and check out your site! Check out our [location]/location.
Glamping and Sightseeing
For others seeking a more unique, closer-to-nature but luxury experience, you can explore our "Glamping" options. Take your pick from Asheville Glamping selection of truly unique dome tents to treehouses. Once you're settled in, schedule a tour and we'll pick you up and take you on an ATV tour of the Farm at Mills River. Schedule a Tour
Highly Rated Healthcare, Schools and Plenty of Shopping and Dining Choices
For all of its natural beauty and mountain views, building your home at the Farm at Mills River doesn't mean you have to sacrifice convenience and access to what you want and need. In addition to the shopping and dining in Asheville or Hendersonville, the Farm at Mills River also includes close proximity to a highly rated school district and healthcare system.
Choose how you spend the day - 15 minutes to Asheville or 10 minutes to downtown Hendersonville, NC and the Apple Festival, farmers market and Main Street Friday night dances. The quiet location of the Farm at Mills River surprises many since it is a short ten-minute drive to the Asheville Regional Airport, which boasts direct flights to many major cities (from New York to Key West). Learn more about our location.