Blog
8-21-2021
Mills River Economic Update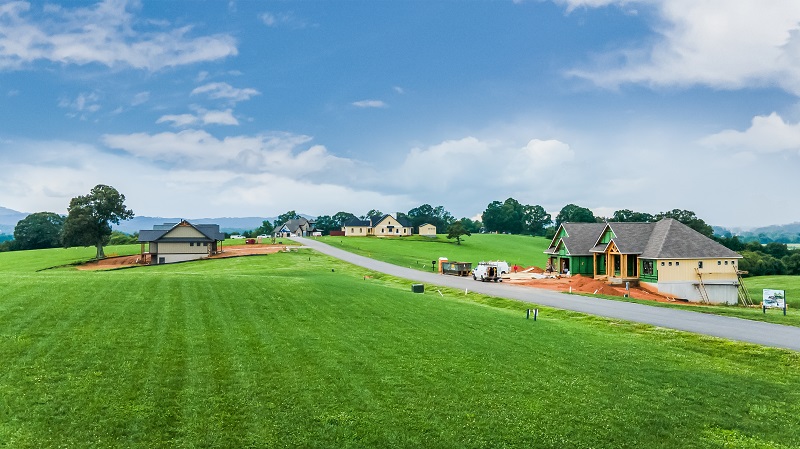 Mills River Economic Update
Many new residents have been relocating to the Asheville and surrounding areas even before COVID. On the surface Mills River looks like a quaint, rural mountain area filled with dairy farms and rolling hills. That part has remained true. At the same time, the area is experiencing positive economic growth, providing jobs and accessibility to resources not previously available. Here's our rundown of the current economic environment.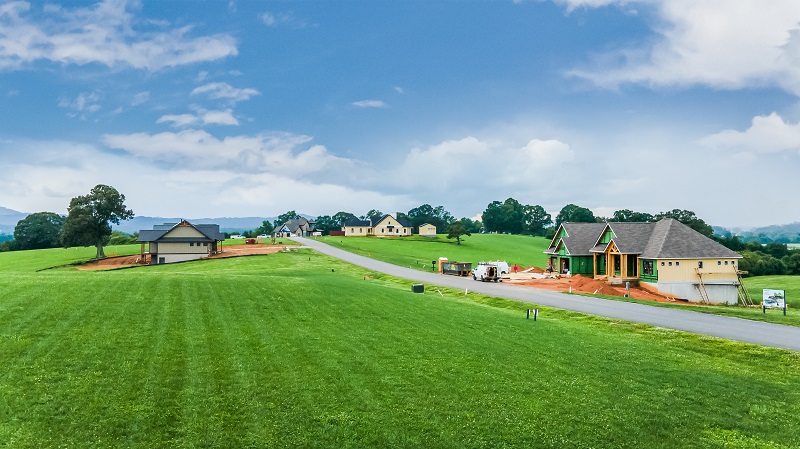 Mills River is becoming an even more desirable place to live and work.
Home builders in Asheville, the broad working population and economic developers all praise the wealth of new and expanding industry that's come to Mills River in recent years. As the population of nearby Asheville and Hendersonville continue to build out and become overcrowded, new homes near Asheville that still provide homeowners with rolling hills and panoramic views of the mountains are coveted pieces of property.
The Farm at Mills River is one such in-demand development. It offers new homes near Asheville that provide all the amenities of a big-city, alongside the gorgeous mountain splendor of a growing Western North Carolina community. If you already work from home, you'll find a peaceful location in Mills River. If you want to take advantage of the benefits of building a home in Asheville — without the close quarters of the city — there's plenty to see, do and experience in Mills River as well.
What Are the Latest Entertainment and Dining Options in Mills River?
Mills River sits at the intersection of the French Broad and Mills Rivers, both of which run through The Farm at Mills River property. The town has experienced an economic growth spurt that draws new visitors, but still maintains that small town feeling. And since it's near Asheville and Hendersonville, it doesn't need every city-sized amenity. The range of local options for dining and socializing in Mills River include:
🍺Sierra Nevada. The brewers were one of the first to join the craft brew revolution in 1980. Their newest brewing and dining facility helped put Mills River on the map. They've got an amphitheater with free regional and local musicians on weekends. 🍺Bold Rock Cider. Another pioneer, they opened their cidery in 2012. It's now the nation's largest independently owned cider company. 🍺Burning Blush Brewery. The growing Mills River community attracts newcomers like Burning Blush, which opened in 2021. With a romantic Gothic atmosphere, they serve highly crafted beer and the proper glass for each brew. 🍺Mills River Brewery. Opened in 2015, it's grown into a staple for local beer aficionados. 🍳Mills River Restaurant. You've got to expect a little country too, as you get from this local favorite that serves breakfast, lunch and dinner.
What Businesses Have Moved to Mills River?
As the new homes near Asheville continue to be built in Mills River, locals and commuters alike take advantage of a bustling business community. Find out what makes this town with a current population of about 8,000 so attractive to growing businesses. The town benefits when companies locate here. In addition to the many small businesses that have always served at the heart of Mills River, larger companies that have found the community a desirable place to live and work include:
🏪Broadpointe Industrial Park currently houses 10 tenants, including FedEx Ground, Gaia Herbs and Pepsi Bottling. 🏪GF Linamar expanded its automotive parts manufacturing production in Mills River 2019. 🏪Amazon opened its $28 million, 110,000 square-foot distribution center here in 2020, bringing an estimated 200 jobs to the WNC area. 🏪Lowe's, following Amazon's move, is in the process of building a 90,720 square-foot distribution center that's expected to open in 2023.
Developers like the custom Asheville home builders at The Farm at Mills River understand that quality of life is a major draw for homeowners and business leaders alike. To that end, they do everything they can to provide spacious lots that preserve that essence. At The Farm at Mills River you won't find high density building - you'll find acreage, space and mountain views. But they won't last forever. The final phase of lots will be released in October so now is the time to take advantage! Call for a tour or talk to a representative.